My Info
Hometown
Rome, NY
Occupation
Full-Time Guitarist
my Favorites
TV Shows
Modern Family
Activities
Painting
RC Airplanes
Golf
Biking
Influential Artists
-

The Beatles

-

Jeff Beck

-

Phil Keaggy

-

Ed Gerhard

-

Chis Tomlin
Guitars
Taylor
Santa Cruz
Goodall
Lovden
Fender
Tunings
DADGAD 
DADGBD 
DADGBE
EADEAE
EADF#BE
EADEG#B
Strings
Elixir Nanoweb
D'Addario Pro Arte'
EMG Custom Lights
The Awakening
When David was five years old, his parents were pushing him in a grocery cart. David noticed a guitar on top of one of the aisles and was immediately drawn to it. His parents bought it for him and that was the beginning of his love of guitar.
The Beginning
David Snellbacher studied guitar under Frank Vaccaro in New York mastering finger style, chord melody, and classical musical styles. David played with several bands during the 60's. While in high school, David's band won first place in the New York State Fair "Battle-of-the-Bands" held in Syracuse, New York where they performed with Lionel Hampton. David's group won the competition against over 450 different bands. Some of the members of David's early bands went on to play with top-named artists such as Hall & Oats, Ray Charles, Edgar Winter, Rick Derringer and Atlantic Star.
Touring Musician
David signed a five year contract with the Van Joyce Agency, New York City. He then toured the United States and Canada with a rock group named the Aftermath. The group was pursued by Atlantic Records and United Artists for some of David's original material. The Aftermath was an opening group for many major acts including: Sly and the Family Stone and Steppenwolf.
Nationally Ranked Guitarist
David was rated the third best upcoming rock guitarist in the United States by Billboard Magazine while touring with the Aftermath.
Nation Wide Television Appearance
While touring with the Aftermath David made a special appearance on the Jerry Lewis Telethon.
Conference Speaker and Teacher of Advanced Guitar
Over the last decade, David has been a Key Speaker and Instructor of advanced guitar at the Christian Guitar Conference held annually in the San Francisco Bay area where David has taught hundreds of guitarists some of his personal arrangements of alternate tuned songs and guitar techniques. Additionally, David hosts advanced guitar workshops throughout the year. David's workshop materials are available online.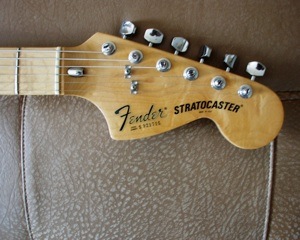 Popular, Celtic, Classical, Hymns, & Christmas Carols
David is in demand around Christmas each year for his personal alternate tuned arrangements of traditional and old English Christmas carols. David has been employed by many high-end  Shopping Centers and department stores including: Santana Row in San Jose,  Neimann Marcus, Nordstrom, Macy's, Bloomingdales and Emporium department stores through out California to perform Christmas music for special events.
Studio Sessions and Solo Recordings
•

Face The Wind, James Garcia and Providence -SoundTek Studios


•

Come Worship, Lighthouse Studios


•

Oupavoyevvntol, Kalem Studios for production in Greece


•

Music for Your Wedding - Produced by David Snellbacher


•

Acoustic Carols for Christmas Eve - Produced by David Snellbacher


•

Perfect Praise Volume 1 - The Carnies - Executive Producer - Jeff Carnie

Upcoming Recordings
David is now recording a new CD title Alternate Passages. The CD is expected in early 2015.